Why Choose True Heat Solution?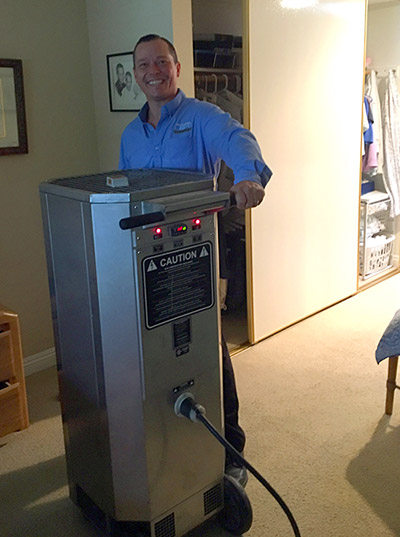 Due to pesticide resistance many pest control companies have turned to thermal remediation for bed bug control because it works better, quicker, and with longer lasting results.
When fumigation is NOT an option in cases where its a duplex, apartment complex, or where you share a wall with a neighbor that may NOT be interested in fumigating, heat is a great option for control of bed bugs, drywood termites, bird mites, clover mites, and more.
With more than 50 years combined in the pest control industry we've seen a shift over the last five years to heat due to its efficacy, quicker control, and reduction in the amount of pesticides being used in and around your home or business.
Pesticides are rapidly losing their effectiveness at treating bed bugs as they've become resistant to most of the popular products creating the need to search for a more effective, environmentally safe treatment. For many situations a heat treatment has become the most effective measure and has no impact to the environment. The heat treatment method is effective in a single treatment and reaches the hidden corners, cracks, and crevices in your home or business.
Our certified professionals understand the serious threat of bed bug infestation concerns for home and business owners. Our state of the art heat treatment applications and other techniques will quickly eradicate these nuisance pests and keep your home or business free of bed bugs.
Download Service Preparation Sheets
Give us a call for a FREE inspection and evaluation.
1-866-722-3372