Termites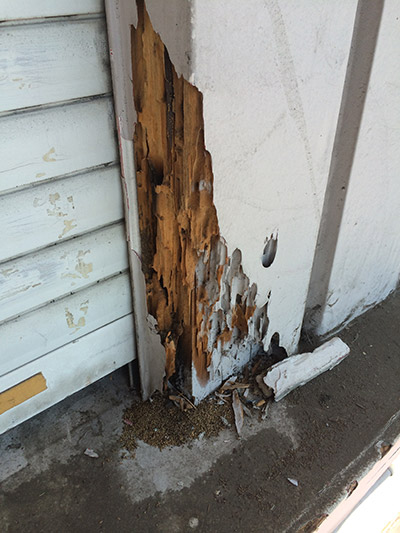 True Heat Solutions uses a non-chemical, non-toxic heating process to introduce clean, dry heat into a structure for the control of drywood termites. Condos, Duplexes, Apartment units, and businesses are among the most popular sites for Termite Heat Treatments where placing a tent for a fumigation is not an option.
For those who are ultra sensitive to chemicals, Heat is your best alternative.
Often localized treatments by Pest Management Professionals can fail because they treat one little spot and hope that the chemical is carried back to all other areas where there may be termites.
Our technicians are on-site for the entire job and gradually increase the temperature of the site to between 125 and 135 degrees ensuring that the wood core reaches 120 degrees for an effective kill. Our state of the art computer system and temperature sensors ensures that heat is maintained at the correct temperature throughout the structure for the right amount of time. Our technicians maintain the temperature at or above that level for 1.5 hours to ensure a complete kill. The entire procedure may be completed in as little as 8 hours, but varies from one structure to another depending on factors such as the building's construction and the weather conditions.
If you suspect you've got termites, give us a call for a FREE inspection. 1-866-722-3372